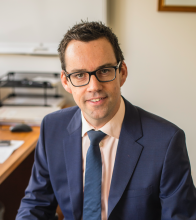 Andrew Foreman is a specialist ear, nose and throat (ENT) surgeon who treats the full range of adult and paediatric ENT problems. Andrew has a special interest in the management of head and neck cancers, including thyroid cancer.
Andrew graduated from Flinders University School of Medicine with honours in 2004 before undertaking basic surgical training at the Royal Adelaide Hospital and Queen Elizabeth Hospital. Andrew then entered the ENT surgical training program in Adelaide where he worked at all of the major public hospitals in Adelaide. During this time Andrew also completed a PhD researching the causes of chronic sinus inflammation. This gave Andrew unique insights into the causes of this difficult condition and also the medical and surgical options for treating it. This remains a special interest of Andrews.
After completing his ENT training, Andrew then travelled with his family to Toronto, Canada for a further 18 months of training specifically in the area of head and neck cancer. The University of Toronto is a world-renowned centre for the management of these cancers and services a population of 13 million people making it one of the busiest such centres in the world. Andrew was exposed to all facets of head and neck cancer including thyroid cancer, skin cancer, cancers of the mouth, throat and voice box and salivary gland disease. During this time he also developed skills in microvascular reconstruction of head and neck defects, enabling him to provide complete care for all of his head and neck cancer patients. Andrew is dedicated to teaching junior surgeons and has a teaching appointment at the University of Adelaide in addition to his clinical appointment as an ENT surgeon at the Royal Adelaide Hospital.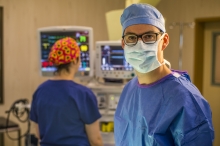 Andrew enjoys treating the full range of adult and paediatric ENT conditions. His philosophy is based on using appropriate investigations to make an accurate diagnosis of your problem before discussing all of the treatment options available. In most cases this involves medical treatments in the first instance and Andrew reserves surgery for those who do not respond to medical treatments.
Outside of work Andrew relishes the time he spends with his wife and two children whilst maintaining a passion for running and road cycling. He is also an avid sports follower keeping a particularly keen eye on the Adelaide Crows as well as domestic and international cricket.